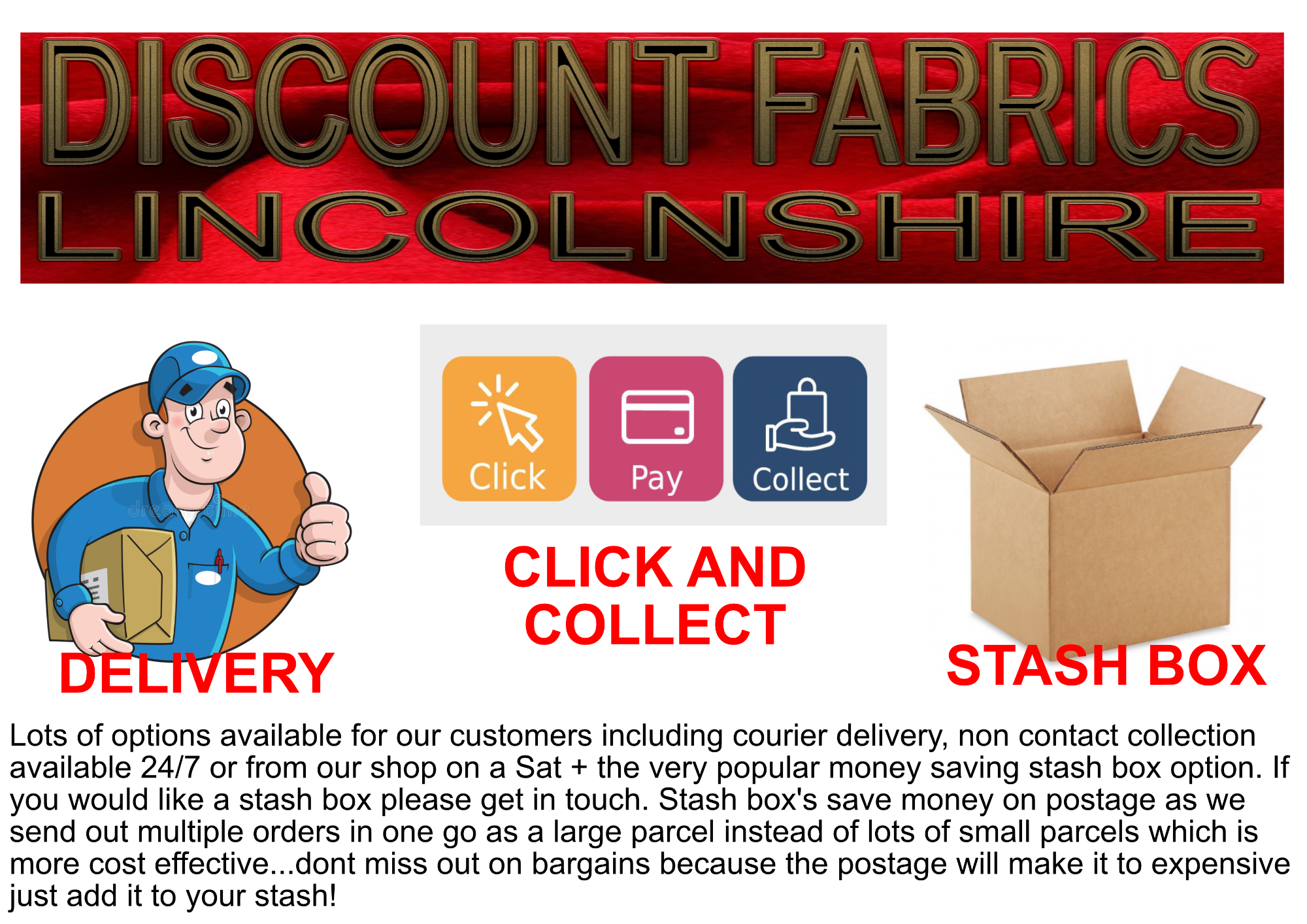 We are always happy to save our customers money on postage costs, if you would like to combine orders from our facebook group and this website please let us know and we will combine postage. We also offer a lay away service, we will save your orders until you are finished and send out as 1 large parcel instead of multiple small ones...its surprising how much this saves. Please feel free to ask us about this service and choose the option 'add to ongoing order' in the delivery options at checkout.
Currently we deliver to all standard UK mainland postcodes excluding areas which incur additional costs.
The quotes below are the maximum we will charge and is based on the heaviest furnishing fabrics, if your order is made up of dressmaking or quilting cotons it is likely the charge will be less. £3.90 is the minimum charge. We do not take payment at check out so you will have the opportunity to decline your order request if the postage costs are not approved.
ORDERS UPTO £20 or under 2 kilos - £3.90 This is our minimum charge and applies to all order that are under 2 kilos.
ORDERS UPTO £40 - £5.50 This will be reduced for orders under 4 kilos when we invoice you.
ORDERS UPTO £100 - £7.50 This will be reduced if we can get a cheaper quote or your order is under 10 kilos.
ORDERS BETWEEN £101 AND £200 - £20.00
ORDERS OVER £200 will be quoted for approval, no obligation..
Orders that consist of haberdashery items and NO FABRIC will generally be charged at a LOWER rate than is quoted at checkout. We will send quotes for delivery for approval.
We are also happy to process your order and arrange collection from our workshop in South Reston, Louth, LN11 8JN free of charge.
PLEASE NOTE ALL PARCELS ARE CHECKED AND PHOTOGRAPHED BEFORE DISPATCH TO VERIFY THE CONTENTS OF EACH PARCEL.
WE USE A FULLY TRACKED COURIER SERVICE, ORDERS WILL TAKE APPROX 3 TO 5 WORKING DAYS TO ARRIVE ONCE YOUR ORDER HAS BEEN COLLECTED FROM US. ORDERS ARE COLLECTED WITHIN 48 HOURS OF YOUR ORDER BEING PAID FOR.